10 Real Estate Terms You Should Know
Posted by Jon Tripp on Tuesday, February 7, 2023 at 8:16:07 AM
By Jon Tripp / February 7, 2023
Comment
Real estate transactions can be a complicated process, full of jargon and ideas that you might not be familiar with. Understanding these terms and phrases are essential to ensuring a smooth transaction, preventing confusion and avoiding any misunderstandings.
Let's take a look at ten of the top terms:
Closing expenses: Costs involved in the transfer of property ownership that are incurred by both the buyer and the seller. This may comprise a variety of costs, including title insurance and legal expenses. It's critical to be aware of these expenses since they might mount up and affect the transaction's ultimate cost.

Escrow: A third-party neutral party known as an escrow holds onto money or documents throughout a real estate transaction. By keeping the money or documents in escrow until all of the terms of the sale are satisfied, this protects all parties involved in the transaction. This should not be confused with Title Company which provides escrow services in addition to title searches, title insurance, closing processes and more.




Home inspection: A professional inspector will thoroughly examine the state of a property. The findings are provided in a 30+ page report and outlines potential issues or repairs that a buyer would want made/resolved prior to closing. Knowing the property's condition beforehand can assist you in making wise choices and preventing any unforeseen costs.

Appraisal: A qualified estimation of a property's market value that is used to calculate a mortgage loan amount or a property's selling price. This estimate is essential for making sure that the property is valued fairly and that neither the buyer nor the seller is overpaying for it or undervaluing it.

Zoning: Refers to the laws that limit what can be done with a piece of land, including restrictions on building types and densities. Knowing a property's zoning restrictions is crucial because they can affect its use and value.

Title: This is the official record demonstrating ownership of a piece of property.

Deed: The legal document that changes ownership of property from one person to another.

PMI or Private Mortgage Insurance: A lender requirement when a buyer puts down less than 20% on a house. In the event that the buyer fails on the loan, this insurance serves as a safeguard to the lender.

MLS or Multiple Listing Service: A database of available properties updated by real estate brokerages and their agents. Due to the fact that it enables everyone to view the properties that are available in a specific location, this tool is helpful for both buyers and sellers.

Commission: The payment made to real estate brokers for their assistance in buying and selling a property. It is critical to comprehend the formula used to determine this cost as well as the services the real estate agents will render in return.
This is certainly not an exhaustive list of terms you'll see in a transaction. If you have a term or a practice that you'd like explained with a little context, reach out and I'll be happy to walk through it with you.
As always, if you're considering buying or selling, have a question about the market, or know of someone making a move and needs assistance, please reach out to me directly at 703-552-5259 or [email protected].
Best,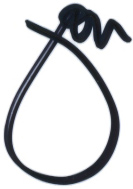 Jon Tripp
Additional info:
I am starting a daily video where I address questions – from the seemingly mundane to the frequently asked – dealing with all aspects of real estate. This will be from a buyer, seller, investor and renter perspective. I hope you'll check them out on all the social channels in the coming days. Be sure to subscribe and follow to get these updates.


Next week we're going to look at the top reasons homeowners sell their home. Sneak peak: they're not for financial reasons.
Phone(703) 552-5259

Email[email protected]

Address The Domus Group at eXp Realty
VA License: 0225229424 DC License: SP200202869
The Domus Group
2000 Duke Street Suite 300
Alexandria, VA 22314