Question 20: As a homeowner, how much equity has my house gained the past 12 months?
Posted by Jon Tripp on Wednesday, October 27, 2021 at 11:16 PM
By Jon Tripp / October 27, 2021
Comment
"As a homeowner, how much equity has my house gained the past 12 months?"
This is the question I'll answer today, Day 20 of a 30-day series looking at the top questions in real estate.
CoreLogic, a business intelligence and analytics provider of financial, property, and consumer information, is my source for this video. Here's the report I reference.
The cliff notes version is this: over the past 12 months, homeowners have gained $51,500 on average across America in the value of their homes.
That equates to $2.9 Trillion in equity.
The graphic below demonstrates how homeowners in your state performed. If you're still on the sidelines waiting for the market to come down, this is probably unwelcome news for you.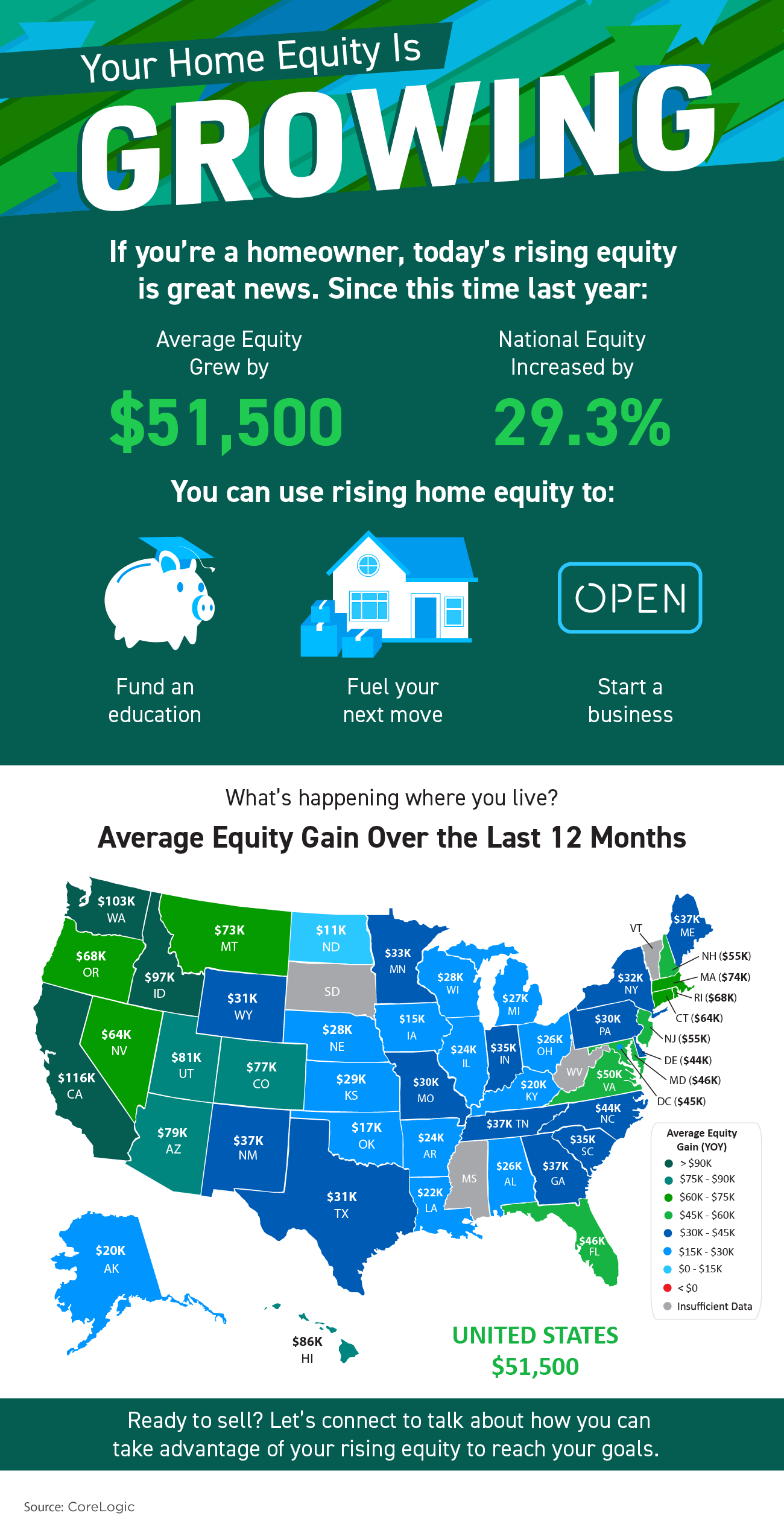 If you're a renter, landlords across America thank you.
Back on Day 18, I asked the question for homeowners whether you should sell, capitalize your gains and sit on your profit for a while. Look back at that video for my thoughts.
Are you ready to sell? Let's connect to talk about how you can take advantage of your rising equity to reach your goals, such as fund an education, finance your next move or start a business.
I'd love to have a conversation with you.
When it comes to real estate, it matters who you work with. If I can answer any questions you have or assist you with buying or selling a home or investment property, reach out to me directly at 703-552-5259.
If this information is helpful, give me a thumbs up and share with a friend.
To get my updates, take a moment to follow me on all the social channels @thedomusgroup.
My name is Jon Tripp and I'm a Realtor in Northern Virginia. As always, thanks for joining me.