7 Areas Highlight How We Are Not in a Housing Market Like 15 Years Ago
Posted by Jon Tripp on Tuesday, January 24, 2023 at 11:30 AM
By Jon Tripp / January 24, 2023
Comment
Whether you were an owner or renter in 2006 to 2010 timeframe, you saw all the drama that ensued from the mortgage meltdown and subsequent mortgage foreclosure crisis.
That was then. This is now.
And this chart could make the difference in you making, I'm saying this politely, educated and wise decisions or just plain dumb, ill-informed ones.
Take a look at data from the Chief Economist at the National Association of Realtors: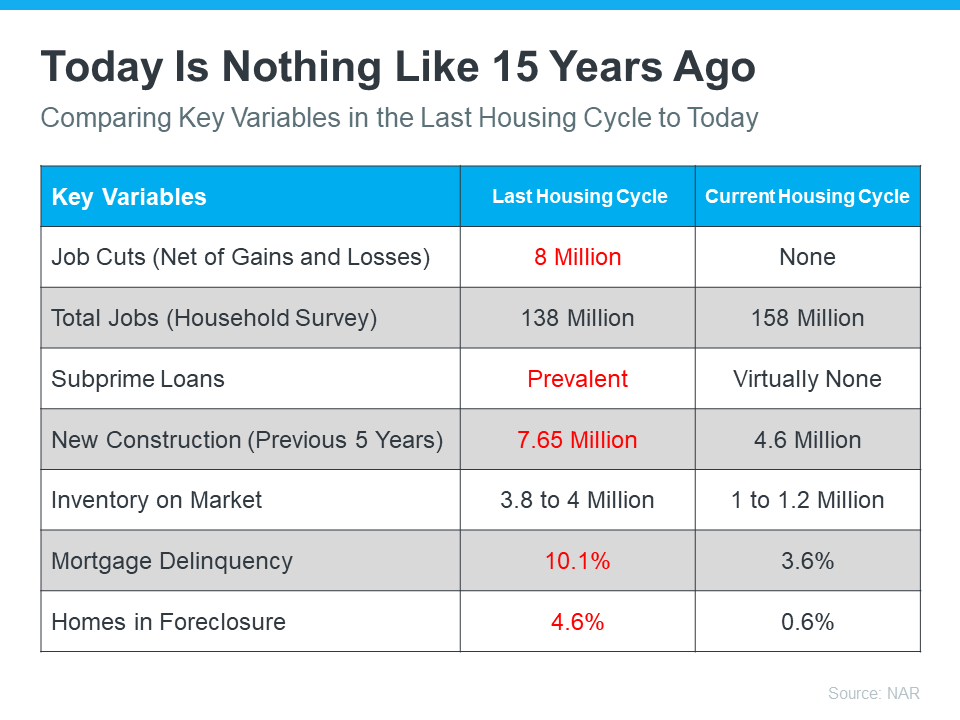 Do you see the row on subprime loans? Not an issue. No longer does a pulse qualify you for a loan. If you have any doubts on that, ask anyone who has recently purchased a home.
I remember the days when foreclosures, short sales and deed in lieu (hand over your keys for your home) were all-to-common.
Today, 39% of homes don't have a mortgage and a strong majority of homes have significant equity in them. Should a homeowner face a crisis and have to sell, they are more likely than not able to sell and have money after the sale to help them get through the crisis.
No need for foreclosure or other stressed deal.
The data just paints a completely different picture of where we are now vs where we were then.
And the opportunity with the current market is that buyers aren't facing the stiff competition they were when interest rates were abnormally low.
A 2023 forecast from the National Association Realtors projected, "While 2022 may be remembered as a year of housing volatility, 2023 likely will become a year of long-lost normalcy returning to the market... mortgage rates are expected to stabilize while home sales and prices moderate after recent highs..."
I am seeing a change as the interest rates are trickling downward. Buyers are picking up interest and starting the conversations about next steps.
Let me make a plug for one of my lenders. If you're ready to buy, you have solid income and good credit scores, but you just don't have a lot of money for downpayment and closing costs, my lender may be able to help with downpayment assistance.
For first time homebuyers, a $10,000 to $12,500 grant can make a significant difference in getting started on buying a home.
As the former Assistant Secretary of Housing, David Stevens, said, "…be advised…this may be the one and only window for the next few years to get into a buyer's market. And remember…as the Federal Reserve data shows…home prices only go up and always recover from recessions no matter how mild or severe. Long term homeowners should view this market…right now…as a unique buying opportunity."
I welcome your thoughts.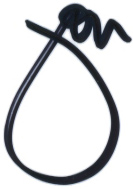 Jon Tripp
Additional info:
Next post I'm going to address the top requirement to consider when selling your home.

The 30 year mortgage, as of today's writing, on a $500k loan with 5% downpayment and credit score of 740+ is 6.383%.
Phone(703) 552-5259

Email[email protected]

Address The Domus Group at eXp Realty
VA License: 0225229424 DC License: SP200202869
The Domus Group
2000 Duke Street Suite 300
Alexandria, VA 22314